In the first weeks of the New Year, traders have been greeted with a hike of some food items in the market
This they revealed is not the usual norm in previous years as the items that used to be affordable during the New Year have become very expensive and supply low
In a chat with calabargistblog.com.ng, a trader in a popular market in Lagos revealed the items whose cost prices have increased this week and why
PAY ATTENTION: Сheck out news that is picked exactly for YOU ➡️ find the "Recommended for you" block on the home page and enjoy!
The market situation this New Year is indeed not friendly following the present cost price of some major goods.
These goods according to checks by calabargistblog.com.ng used to be very affordable during this period in recent years but the reverse is the case in a popular Lagos market this week.
Five major reasons why naira's value depreciated heavily in 2022 and why it will continue in the new year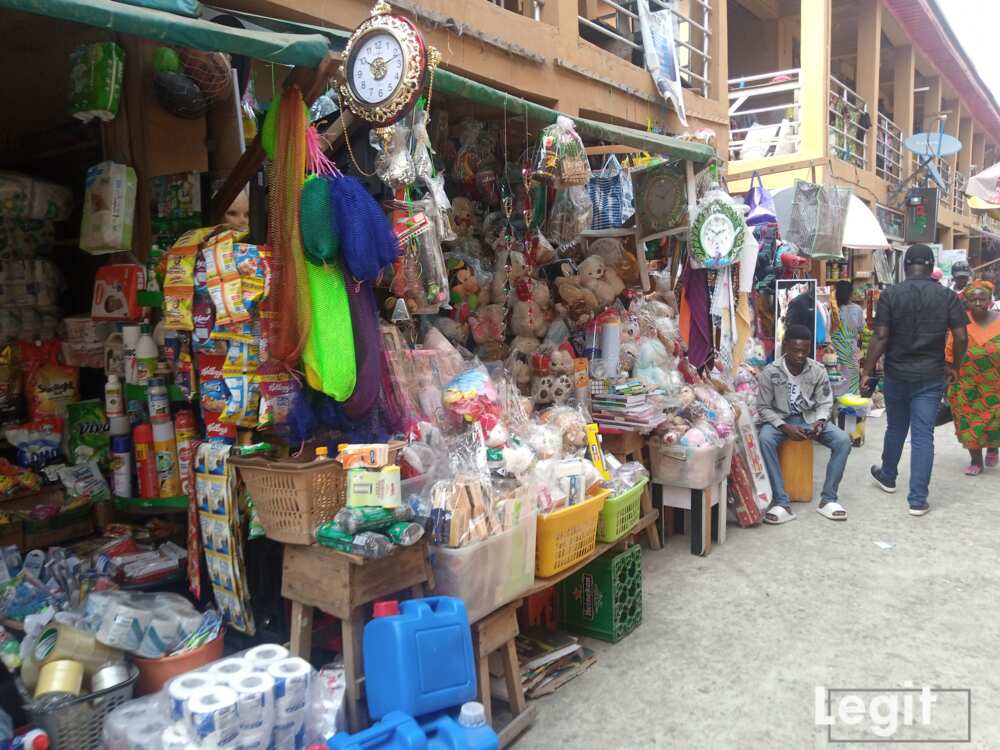 A trader at the market in Lagos state disclosed that basic food items such as rice and beans have witnessed a drop in their cost prices while items such as garri, egusi and ogbono have become very expensive.
Why foodstuff items are expensive this period
According to the trader, egusi is one foodstuff item whose cost price does not rise in the New Year but is usually very affordable and available and supply, very encouraging.
PAY ATTENTION: Follow us on Instagram – get the most important news directly in your favourite app!
But this period, egusi is very expensive and the supply has dropped, the foodstuff dealer opined.
He said,
"Egusi is very expensive this period and we really do not understand what exactly led to the development.
"We don't experience hike in its cost price this period, it is surprising.
"As at this moment, a bag of egusi cost N220,000 and a bag of ogbono cost N200,000. We are shocked as traders as getting the item is not easy because supply is very low.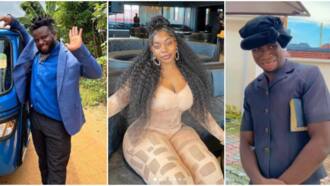 Zic Saloma, Ashmusy, Sabinus, other comedians who splurged millions on homes in 2022
"The suppliers informed us about the new development and some traders especially those who don't purchase bags but bits by bits, it is very difficult for them to make to get the item and after buying from supliers, selling to make profit, is anoter huge task.
"It is more interesting now that a derica of egusi sells for N1,000 for the wholesale price while others are selling higher. This is why we record patronage because we sell at reasonable rates compared to others.
"But the scary part of it all is that tyeh cost proce of egusi will not drop till August this year, it will continue to rise further. this is the honest truth, following recent market trends.
Other goods that are expensive
Speaking further, the trader revealed other goods on the market whose cost prices have skyrocketed.
According to him, since December, there has been a light drop in the coat price of rice and beans but garri is a bit expensive.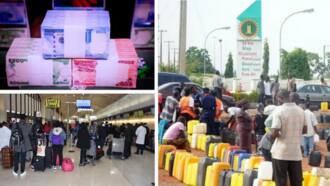 Japa, Inflation and 6 other top trends that shook the Nigerian economy in 2022
He said,
"As at now, a bag of rice sells for N35, 000 long grain, and a bag of small grain sells for N33,000 for small grain while local rice seels for N30,000, the ones without stones.
"But for garri, its cost price is rising this period as a bag of garri (yellow) sells for N16,000 and a bag of garri (white) sells for N14,500."
Vegetable oil and palm oil are still very expensive
The trader who hailed from the eastern region of the country disclosed further that there's been a rise in the cost price of palm oil and vegetable oil.
He said,
"I get my oil from the east and I can tell you it is original but it is very expensive. A 25-litre of palm-oil sells from N28,000 upwards and a 25-litre of vegetable oil branded ones, sells from N30,000 upwards."
Patronage is very low, the trader lamented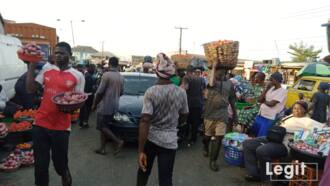 Coronavirus: Traders reveal hike in cost of food items as Easter beckons
According to the trader, yes they make sales but the patronage level is very poor at the moment and a lot of factors informed it.
The trader opined thus,
"It's New Year and the buyers are not finding easy as they are faced with a lot of bills to pay. The House rent bills, school fees bills, shop rent, to mention but a few; all these and more contribute a whole lot to their patronage level at the market this period.
"We are making sales at the moment but it is not really encouraging because we struggle to make good profit from the items purchased."
Let the right leader wins in the 2023 presidential election, the trader prayed
"Things have turned from bad to worse, we are suffering and smiling, it is not easy to survive in Nigeria anymore and in Lagos especially. Survival is very tough.
"We are seriously praying for the right candidate that will turn things around in the country to emerge as our next leader in next month's election because the grappling economy has taken a toll in the present cost price of goods and worsening market condition," he noted.
The most expensive wedding dresses of all time – Top 10
calabargistblog.com.ng weekly price check: Rice sellers groan as a bag sells for N32,000 in popular Lagos market
The rise and fall of food prices have become the new normal in Lagos market.
Whilst the politicians are busy with the forthcoming general election in 2023, traders and buyers are worried over the current market condition.
This week's food prices have increased by over five percent at the market as some are not even available.
Source: calabargistblog.com.ng
!function (f, b, e, v, n, t, s) {
if (f.fbq) {
return;
}
n = f.fbq = function () {
n.callMethod ?
n.callMethod.apply(n, arguments) : n.queue.push(arguments);
};
if (!f._fbq) {
f._fbq = n;
}
n.push = n;
n.loaded = !0;
n.version = '2.0';
n.queue = [];
t = b.createElement(e);
t.async = !0;
t.src = v;
s = b.getElementsByTagName(e)[0];
s.parentNode.insertBefore(t, s);
}(window, document, 'script',
'
fbq('init', '1691063087928925');
fbq('track', 'PageView');